Date: 26Sep21
Alter: Teres, Taz
Material: Lasercut Plywood
Size: 5cm*10cm*0.6cm

It can be hard to remember one's value. Everything can disappear in a moment. Being broken can especially feel devaluing. Especially when others devalue you. This wooden token was handed out to our classmates to remind them that they are beautiful. No matter how difficult it can feel that way. No matter how much one's mind tries to fight it. Remember, you are beautiful.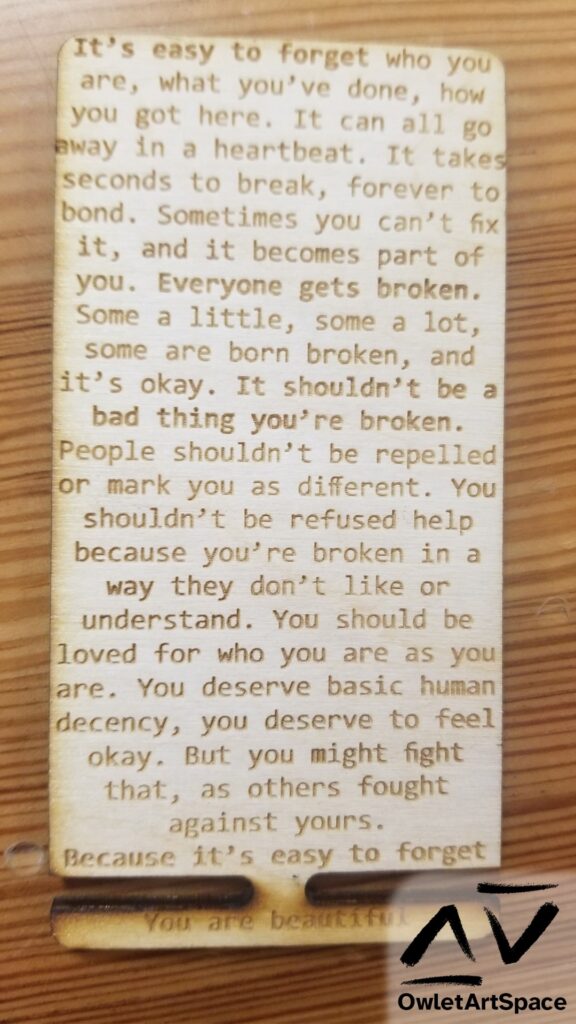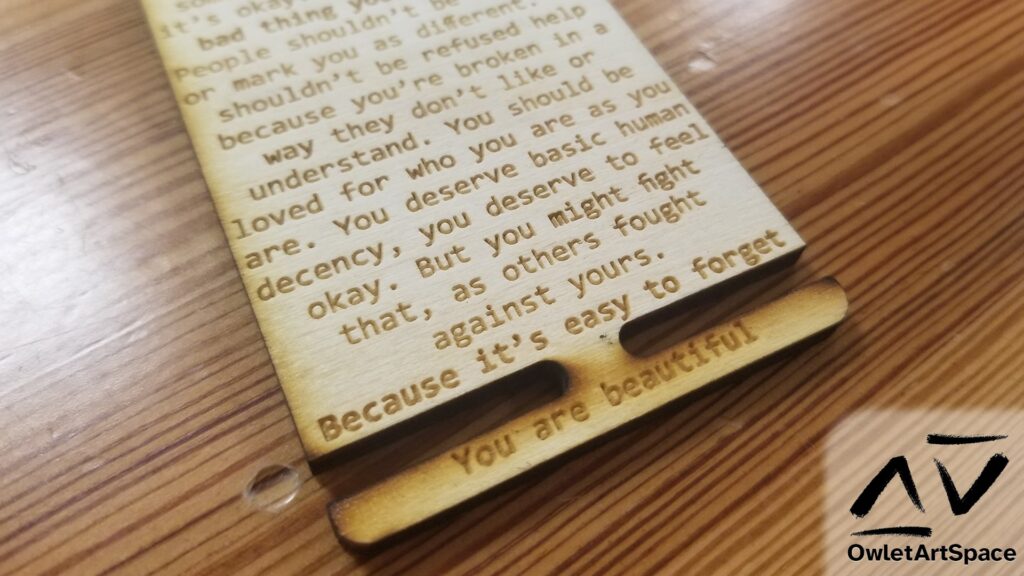 The stack of You Are Beautiful Tokens to be distributed to our class. We have been told several people still carry them as of writing this, which is absolutely heartwarming.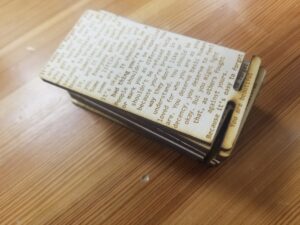 A You Are Beautiful Token with the You Are Beautiful snapped off. This was the intention with the fragile end. Either the "You Are Beautiful" can be kept on it's own, or it can be broken off and forgotten. The choice is yours.